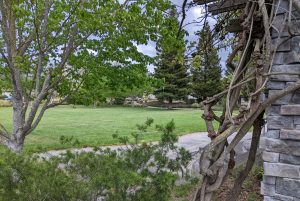 Location: 440 Engler St.
Description:  Sonoma Valley Oaks Park is a 1-acre City park with a shade structure and benches.
Sonoma Oaks development was established in 2000 with the Engler Park as the center. This park was initially developed with flood retention in mind and was built without a playground.
Proposed enhancements at the Sonoma Oaks may include re-grading and resurfacing one corner of the park to accommodate a small-sized playground as well as the development of a picnic and seating area adjacent to the playground. Enhancements will require bringing portions of the park pathway up to the current ADA code and will include pathway and parking improvements accordingly.
The primary source of funding for this project will be derived from the Parks for All Measure M, which entails a 1/4 Cent sales tax dedicated to supporting park projects. Supplementary financial support will be sourced from the City's general fund.
Stay Informed! Submit your email address below to receive project news and updates.